You deserve to smile with confidence, and Horizon Family Dental in Taber is here to help you get there. We help clients from the Taber and Lethbridge areas reach their cosmetic dentistry goals.
We offer a full range of affordable dental treatments, and gas sedation is available. Our friendly, supportive staff are here to make sure you feel comfortable and cared for every step of the way.
Why choose Horizon Family Dental?
Flexible financing options
Digital technology
Nitrous oxide sedation
Wheelchair-accessible
Conveniently located on 50th Avenue in Taber, next to Paradise Gardens
Call Horizon Family Dental today to book a consultation:
Don't procrastinate any longer—book your appointment by calling 403-223-8979 or email us at [email protected]
Five-star customer reviews for Horizon Family Dental in Taber, Alberta:
"Dr. Cooper and team are always relaxed, professional and very gentle. They have found a great balance between being thorough and conservative. They fit me into their busy schedule for an emergency and never acted rushed or frazzled. Great job, Horizon Family Dental." ~ Trent, Google reviewer
"Amazing dentists and staff. And even free wi-fi and great photography. You'll leave smiling all sparkly like I did. Thank you!" ~ Rebecca, Google reviewer
"I am always treated with respect and feel the staff at Horizon Family Dental have genuine care for my oral hygiene. I appreciate the appropriate referrals to specialists when needed to correct concerns and prevent problems. I highly recommend Horizon Family Dental to family and friends!" ~ Derrick, Google reviewer

I need cosmetic dentistry in Taber: What can Horizon Family Dental offer?
There are a number of cosmetic dentistry services offered by Horizon Family Dental in Taber.
Among our most popular options are Invisalign orthodontics. These high-tech aligners are clear, so they are discreet when worn, and they can also be removed easily when you want to eat or brush. As an added bonus, they're extremely comfortable so you can improve the look of your smile without suffering for it. We can explain the procedure thoroughly if you decide you would like to try Invisalign in Taber.
Our other cosmetic dentistry services include:
Dental veneers: Veneers are very thin shells that are attached to the front part of teeth. They are often made of porcelain or composite resin. Generally, veneers take at least two dental visits to apply. Veneers can help with a variety of issues such as worn, crooked or discoloured teeth. They can also be used to alter the size of teeth or repair unwanted spacing.

CEREC™ (Chairside Economical Restoration of Esthetic Ceramics): CEREC™ is a system that offers the advantage of restoring damaged teeth in one office visit. In a single session, you will leave with a permanent crown, onlay, inlay or veneer. This means no temporaries, less drilling, fewer injections, and perhaps most importantly, less time out of your hectic schedule for dental care.

Dental crowns: A crown is a tooth-like covering placed over an existing tooth that has been specially prepared by the dentist. Crowns help to strengthen and restore function and/or improve the appearance of your natural teeth. We replace existing crowns and fillings with restorations that look and feel like your natural teeth.

Dental bridges: A bridge is a custom-made device anchored to neighboring natural teeth, which replaces one or more missing teeth. When a lost tooth is replaced with bridgework, the teeth on either side of the missing one are prepared as crowns to hold the bridge in place. This treatment restores lost teeth and supports remaining teeth; restores and maintains natural bite; prevents stress on natural teeth; improves your speech, smile and chewing ability; and helps prevent tilting and drifting of neighboring teeth.
Come in for a consultation and find out how Horizon Family Dental can meet your individual cosmetic dentistry needs.

My teeth are stained from drinking coffee. Can I go to Horizon Family Dental for teeth whitening in Taber?
Yes! We can provide a whitening treatment, designed to remove stains and brighten your teeth on a professional level.
When particles stick to the plaque and tartar on our teeth, they can cause staining of the surface. While regular dental cleanings can help prevent this, stains can still persist, even permeating into the dentin layer.
Our treatments can break down these deeper stains, giving you a brighter smile!

What other dental services are offered at Horizon Family Dental in Taber?
We offer more than just cosmetic dentistry—we are a full-service, family dental office.
Areas of dentistry:
Pediatric and general family dentistry
Cosmetic dentistry and smile makeovers
Restorative dentistry
Preventive dentistry
Dental and oral examinations
Dental services:
Veneers, bridges and dentures
Filling and root canal treatment
Tooth bonding
Dental cleaning and teeth whitening
CEREC™ and same day crowns
Invisible braces and Invisalign®
Specialty dentistry:
Emergency dental care
Tooth implants and extractions
Oral surgery for both children and adults

Our dentists:
Dr. Jeremy Cooper and Dr. Brody Maclennan will listen to your dental needs and customize a treatment plan that best meets them.
For more information on our general dental services, visit our main Horizon Family Dental page.
If you have missing teeth and need to restore your smile, check out our page on dental implants.
What are the opening hours for Horizon Family Dental in Taber, Alberta?
Monday to Thursday: 8 a.m. - 5 p.m.
Friday: 8 a.m. - 2 p.m.
What payment options does Horizon Family Dental offer in Taber, Alberta?
E-transfer, Interac, cash, Visa, MasterCard, American Express
Contact info
Address: 5401 50 Ave, Taber, AB T1G 1V2
Phone: 403-223-8979
Email: [email protected]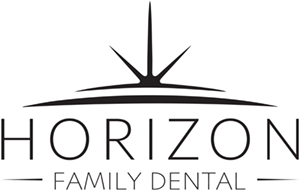 4102B Westview Close Taber T1G0C2