"Where the sun always shines!" is the motto at Koko Beach Tanning & Hair Salon in Cranbrook. You can rest assured that you'll be treated to a restful day of pampering with our friendly and professional team. Koko Beach is a full-service tanning and hair salon specializing in hair colour and cuts, highlights, spray tanning and body waxing.
You can trust our professional stylists to keep you and your family looking your absolute best. We offer styling services for men, women and children. Have a special occasion coming up? Our skilled staff can create beautiful and stylish up-dos to help celebrate a special day. We also specialize in braidless weave extensions and intricate braid styles, including cornrows.
Our tanning services include six UV tanning booths and beds and a red light therapy unit. Our brand new Mystic HD automatic spray tan booth lets you achieve a perfectly even full-body spray tan in minutes. You can choose from multiple shades of bronzer that will help to enhance your unique skin tone and leave you with a healthy glow! We also carry an extensive line of tanning products with brand names including Devoted Creations, Supre, ProTan, Synergy, Ed Hardy, Hempz and Australian Gold.
In need of waxing services? At Koko Beach, we also offer a full range of waxing treatments including eyebrow shaping and hair removal on arms, legs and underarms.
We're proud to serve clients from across the East Kootenay, including Kimberley, Marysville and Fernie.
Book an appointment online at Koko Beach Tanning & Hair Salon
For the convenience of our clients, all of our services can be booked online through our website. Of course, you can always give us a call too! Phone 250-426-7098.
Five-star customer reviews for Koko Beach Tanning & Hair Salon in Cranbrook:
"Amazing and professional staff. Always an enjoyable setting and friendly. A great place for haircuts and tanning with great prices. Recommend them to all my family and friends!" ~ John, Google reviewer
"This salon is absolutely amazing! I love the friendly and professional staff. I received the best haircut I've had in ages. Definitely go there!" ~ Charlie, Google reviewer
"Just had a spray tan. It is clean, professional and Heather makes you feel totally at ease." ~ Joanne, Facebook reviewer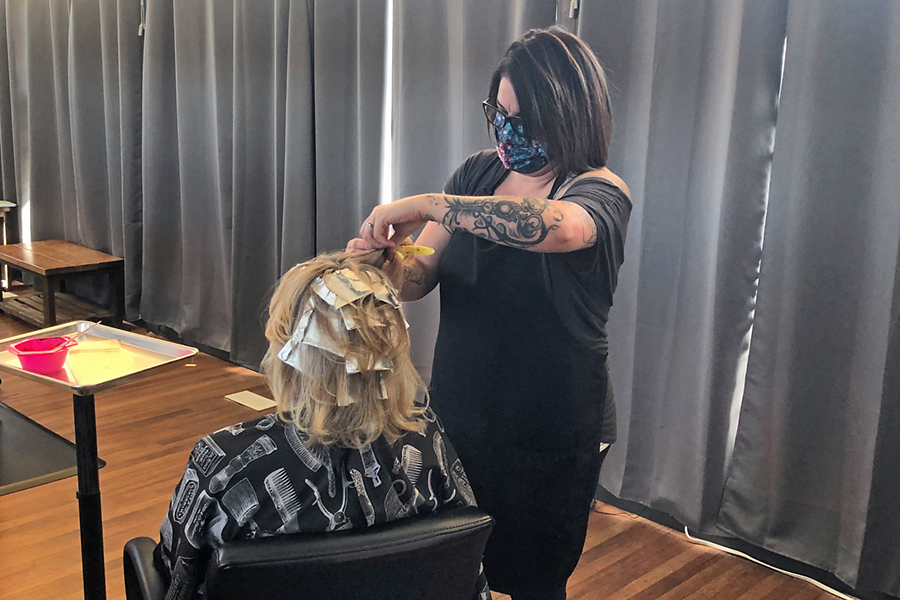 Special occasion hairstyles, extensions and intricate braiding done at Koko Beach in Cranbrook
Looking for a beautiful wedding hairstyle? Or is grad coming up and you want a fun and funky new look to celebrate? At Koko Beach Tanning & Hair Salon, our stylists are skilled at creating beautiful up-dos and braiding designs for special occasions.
Give us a call at 250-426-7098 to make an appointment with one of our talented stylists.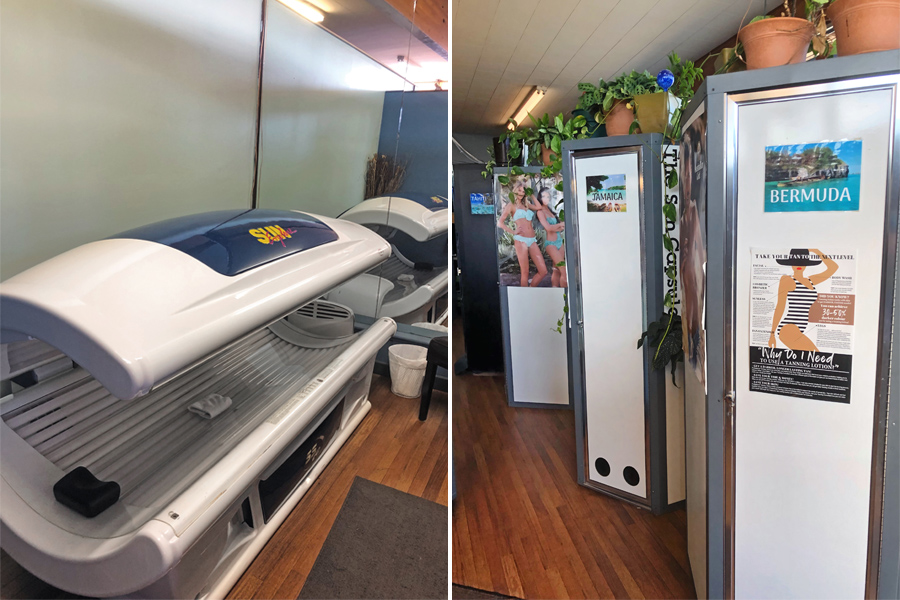 Mystic Tanning, spray tanning and red light therapy offered at this East Kootenay salon
Are you seeking the tanned glow of summertime? Koko Beach Tanning & Hair Salon in Cranbrook offers a range of tanning services. Our salon features both stand-up tanning booths and hot beds for the convenience of our customers. We also offer easy in-salon spray tanning that results in an even full-body tan in just a few minutes.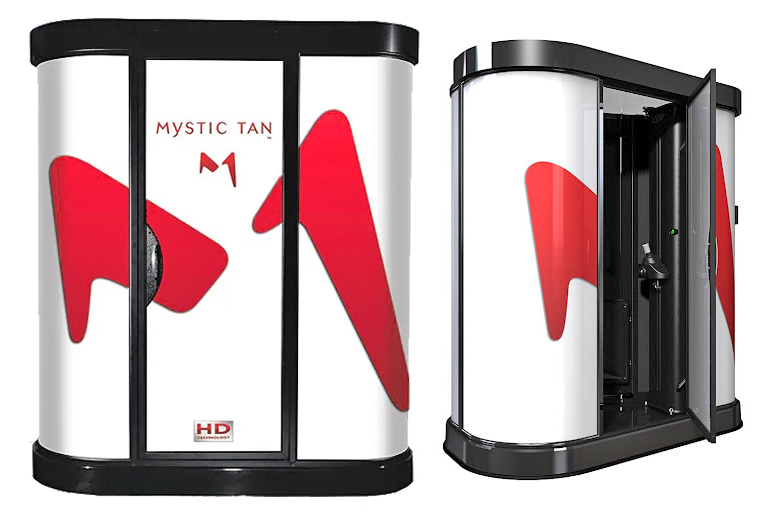 Our Mystic Tan spray tanning booth is a brand new addition at Koko Beach! In just 3 minutes, you can get an even full-body tan. Using breakthrough technology, the Mystic Tan experience helps to eliminate the dreaded orange glow and odor that can result from spray tanning. Clients can choose from multiple shades of bronzer to enhance their individual skin tones. You can also choose from a range of seasonal scents to customize your tanning experience even further—scents include coconut lime, sport and warm vanilla. Mystic Tan products are gluten-free, paraben-free, cruelty-free and non-comedogenic.
Experience the health benefits of Red Light Therapy (RLT) at Koko Beach! Our new RLT booth uses a low wavelength red light that can help to promote healing and improve the appearance of a wide range of different skin conditions. Unsightly scars, stretch marks, sun spots, wrinkles, blemishes and other skin issues can be dramatically improved with the use of red light therapy. Do you suffer from dry wintertime skin? Red Light Therapy can help bring moisture to dry, itchy skin. Other benefits include cellulite reduction, increased collagen production that gives a tighter, toned feeling to your skin and anti-aging effects.
Discover how Red Light Therapy can help you by booking an appointment at Koko Beach today!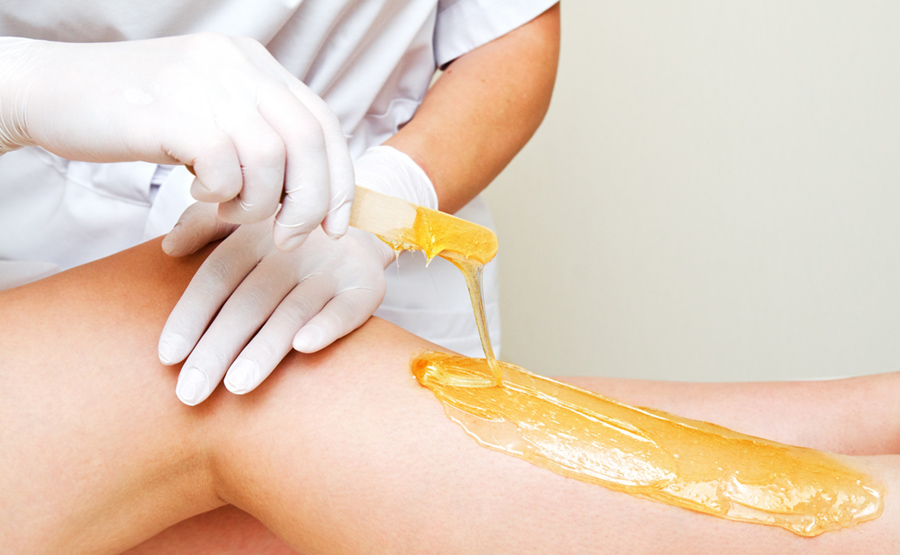 Time for a waxing session? Contact Koko Beach in Cranbrook
Koko Beach Tanning & Hair Salon provides a range of body waxing services for clientele. Get beautifully groomed and shaped eyebrows with our eyebrow waxing procedure. We also offer a full range of body waxing, including arms, legs and underarms.
Call us to make an appointment—250-426-7098.
Services and products offered by Koko Beach Tanning & Hair Salon in Cranbrook:
Haircuts—mens, ladies and children
Hair colour—highlights, touch-ups
Perms and straightening
Special occasion styles/up-dos
Facial and body waxing
Tanning—lay-down bed and stand-up booths
Spray tanning
Red-light therapy
Salon products
Online appointment scheduling
What are the opening hours for Koko Beach Tanning & Hair Salon in Cranbrook?
Monday to Friday: 9 a.m. - 7 p.m.
Saturday and Sunday: Closed
Who is the owner of Koko Beach Tanning & Hair Salon in Cranbrook?
Seana and Jeff Coolbaugh
What payment options does Koko Beach Tanning & Hair Salon in Cranbrook accept?
Interac, Visa, MasterCard, Cash
Contact info
Address: 27 8th Avenue S., Cranbrook, B.C., V1C 2K4
Phone: 250-426-7098
Email: [email protected]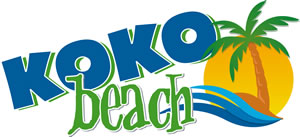 27 8th Ave S Cranbrook V1C2K4