Looking for Northside pharmacies? Norbridge Pharmacy is your one-stop shop in the Northside area of Lethbridge, offering prescriptions, health and beauty supplies, copying and faxing, blood pressure testing and other products and services designed to make your life easier.
Need to pick out the perfect birthday card? We have a selection of them in our greeting card section.
Need to get something copied or faxed? We offer those services, as well.
Hoping to fill a prescription while you shop for wellness products? Look no further.
We carry a bit of everything, so swing by and stock up next time you're seeking a pharmacy in Lethbridge.
Call Norbridge Pharmacy in Lethbridge to ask about our free prescription delivery.
Find out how Norbridge Pharmacy can improve your health and wellness. Call 403-329-1211.
Five-star customer reviews for Norbridge Pharmacy in Lethbridge:
"We are fourth generation customers and appreciate everything about the people and service here at Norbridge." ~ Jonah, Google reviewer
"I've never been one to review places like this, they were so kind and showed me where to find what I needed and told me all about it and it works so well. Amazing!" ~ Pryzm, Google reviewer
"Always super friendly and willing to help. Been going here for years and I will never switch. They do recognize you and know your name if you are a regular." ~ Aleah, Google reviewer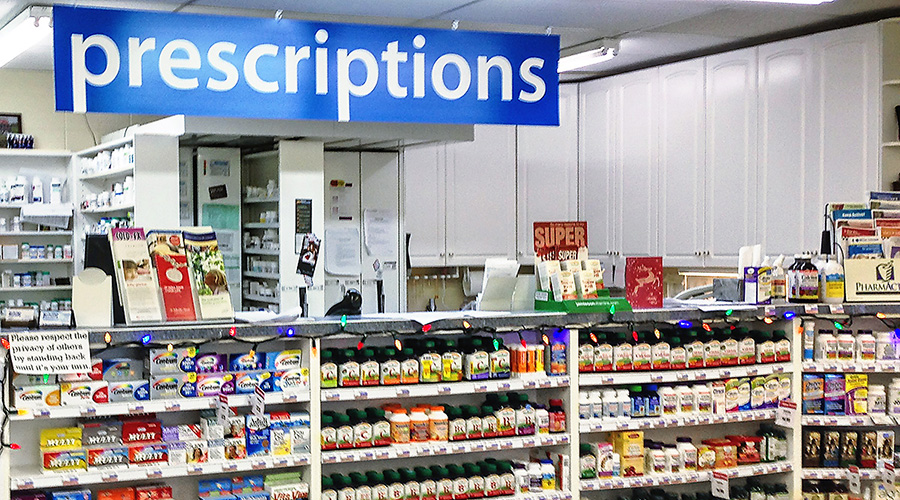 A pharmacy in Lethbridge offering free prescription delivery and wellness advice
At Norbridge Pharmacy in Lethbridge, you can get prescriptions filled, refilled and delivered, shop for over-the-counter products or obtain valuable information from experts.
The pharmacists on staff are knowledgeable and friendly, making your experience pleasant every time. Ask about their delivery service options, and get your medications brought straight to your door. Their team is also happy to offer personalized healthcare information.
Pharmacy services:
Prescription filling/refilling
Free in-town prescription delivery
Blood pressure testing
Prescription transfers
Blister Pack—dosette box service
Vaccinations and immunizations
Safe medication disposal
Prescription renewals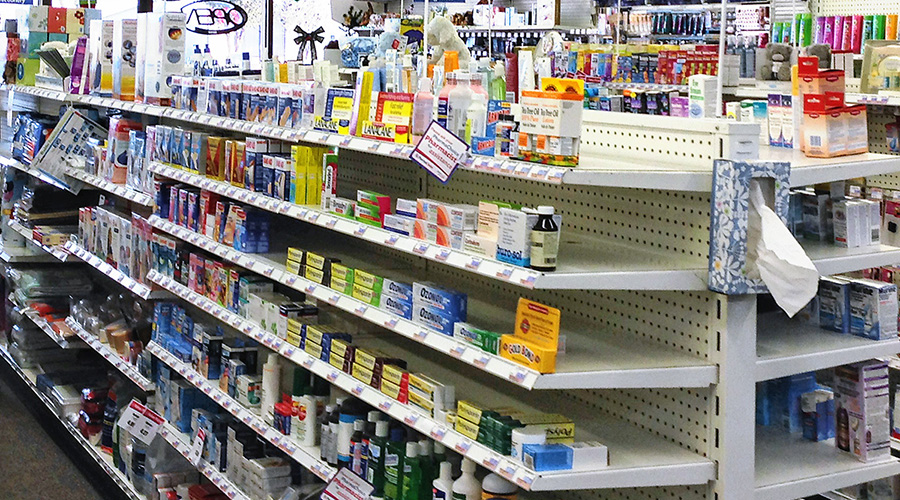 Shop for quality vitamins and supplements in Lethbridge
If you want to feel your best, you need to make sure you have adequate nutrition. For many of us, adding dietary supplements, vitamins and minerals is key to our daily healthcare routines.
Norbridge Pharmacy has a full range of vitamins and supplements. You will find multivitamins, weight management products, sports supplements, herbal products and other items to assist you in reaching your health and wellness goals.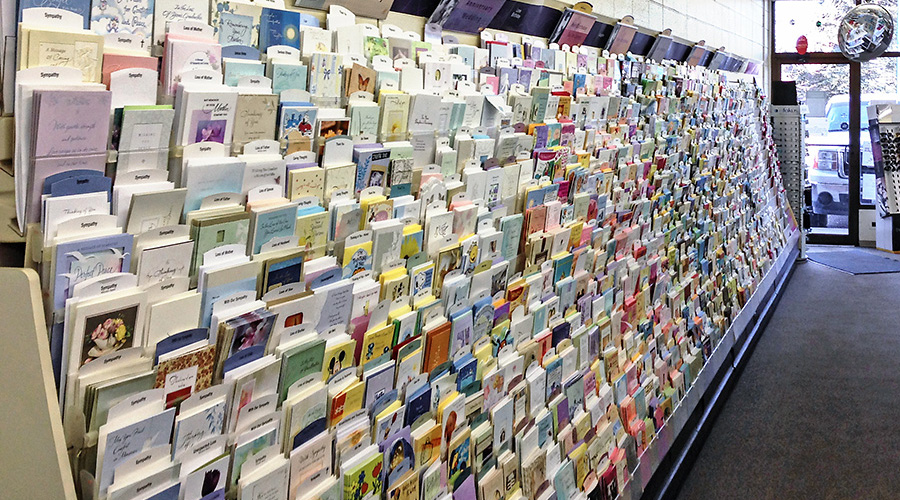 Make someone smile: We offer greeting cards in Lethbridge
Norbridge Pharmacy carries an extensive line of greeting cards in Lethbridge, including cards for birthdays, weddings, anniversaries and other occasions.
Help someone celebrate their special day or just show your gratitude for having them in your life. A greeting card is a fantastic way to let someone know they are in your thoughts.
Services and products offered by Norbridge Pharmacy in Lethbridge:
Allergy, cold, flu and sinus relief products
Feminine hygiene
Health and beauty products
Hair accessories
Oral care, baby care, skin care and soaps
Vitamins and minerals
Seasonal products
Eye care products
First aid
Household items
Pain relief products
Shaving products
Stomach and intestinal problems—relief products
Greeting cards
Blood pressure testing
Blister Pack—dosette box service
Free in-town prescription delivery
Fax and photocopier needs
Advice—important health topics
What are the opening hours for Norbridge Pharmacy?
Monday to Friday: 9 a.m. - 6 p.m.
Saturday: 10 a.m. - 4 p.m.
Sunday: Closed
Who is the owner of Norbridge Pharmacy?
Ed Vegter
What payment options does Norbridge Pharmacy accept?
Interac, Visa, MasterCard, American Express, Cheque, Cash
Contact info
Address: 722-23rd St. N. Lethbridge AB T1H 3S7
Phone: 403-329-1211

722 23 St N Lethbridge T1H3S7