Peak Exteriors is located in Wasa, but we serve the entire East Kootenay region with renovations in Cranbrook, Kimberley, Invermere and beyond. Our staff comes to the table with more than 30 years of experience, specializing in exterior siding, continuous eavestroughs, soffits, fascia and gutters. Our mission is to keep your building looking good and protected from the elements.
Next time you need someone to install siding in Cranbrook or otherwise rejuvenate your home's exterior, give us a call for a free consultation.
Trust us to install quality gutters, eavestroughs and siding in Cranbrook
Contact Peak Exteriors at 250-417-6617 for a free estimate on your renovation or other exterior building project.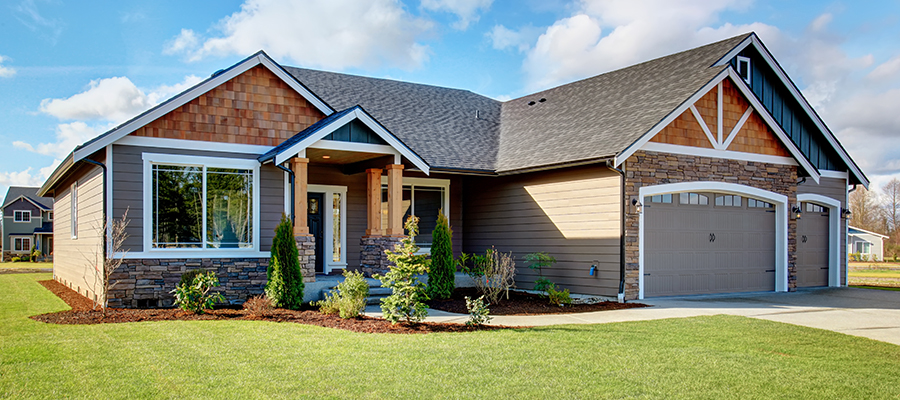 I need a professional to install eavestroughs, gutters or siding in Cranbrook. Can Peak Exteriors help?
If you're undergoing renovations or otherwise looking to revamp your home's exterior, you have come to the right place. At Peak Exteriors, we offer:
Exterior siding

Available in all different colours and styles, our exterior siding will give your building a whole new look.

Eavestroughs

Keep moisture and debris away from your home, and save yourself the expense of future repairs due to weather damage.

Five-inch continuous gutters

Five-inch continuous (AKA seamless) gutters are among the most common and popular styles of gutter to install. They tend to have less blockages and require less maintenance than regular gutters.

Soffits

Located beneath the fascia board, the soffit board can provide ventilation to the roof and attic areas. This prevents mould and other hazardous developments.

Fascias

We carry fascia boards to support the roofing and gutters, enhancing the structural integrity of the building and keeping everything in place.

Window capping

Window capping provides a weather-proof cap that protects the original materials from external elements. You never have to paint window trim again!

Special or custom orders

Don't hesitate to contact us for custom orders. We are always happy to take on a challenge if it makes our customers happy.

In-home consultations

We don't have to guess at a quote—we will come to your location and see the job for ourselves. This helps us to give you the most accurate estimate possible.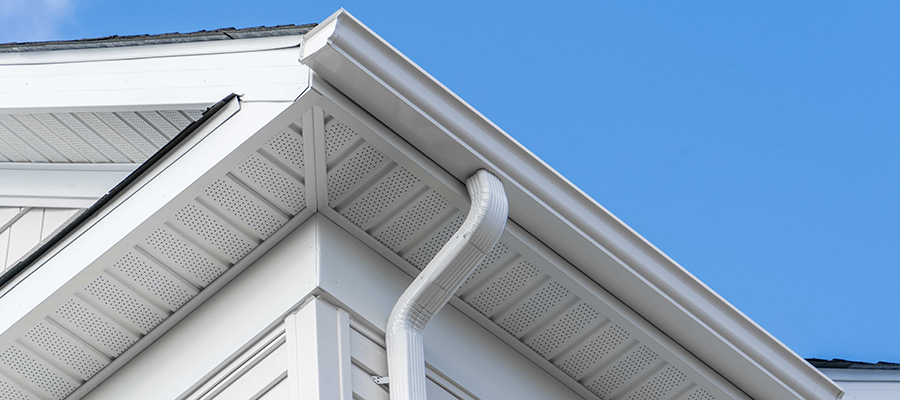 What are the benefits of installing gutters and eavestroughs?
Eavestroughs and gutters serve a number of very important purposes, including:
Preventing rot by keeping water away from the house
Preventing erosion
Keeping basements dry by funnelling water away from basement walls
Keeping foundations stable by preventing water from getting on, then into, the foundation
Boosting curb appeal
Preventing floods in your yard and destruction of your landscaping
Keeping the exterior of the home free of staining
We can install a system to match any budget. Call us to ask about our continuous gutters and eavestroughs in Cranbrook and area.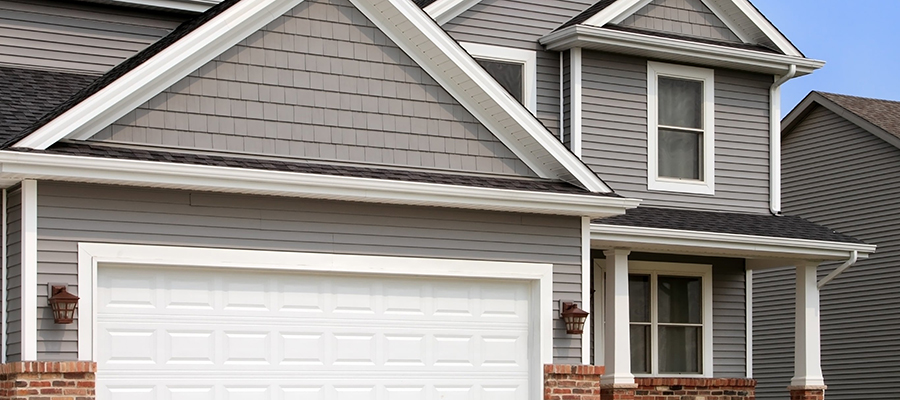 Why is it important to renovate the exterior of your home?
Aside from your own personal satisfaction, there are so many reasons to renovate your home. Having us install new seamless gutters or siding can make all the difference to your family and potential future buyers.
A home renovation comes with several benefits, such as:
Lowered electrical, heating and cooling bills, due to high-efficiency or power-saving upgrades
An increase in property value and curb appeal
The potential for adding more living space
An updated aesthetic
Improved functionality and protective upgrades (such as our seamless gutters, for example), which can reduce future maintenance costs and add to your enjoyment of the space
Everyone needs a change of pace once in a while. Contact us, and we can point you in the right direction.
What was Peak Exteriors' first year in business?
1999
Who is the owner of Peak Exteriors in Cranbrook?
Darcy Tagg
What payment options does Peak Exteriors in Cranbrook accept?
Cheque, cash, e-Transfer
Contact info
Address: 4930 Briarwood Cres Wasa BC V0B2K0
Phone: 250-417-6617

4930 Briarwood Cres Wasa V0B2K0