At Performance Repair Automotive in Coaldale, we pride ourselves on our friendly, personable and affordable car repair services. We believe that quality, professional service doesn't have to be expensive, and it's that attitude that keeps our clients coming back from all over southern Alberta.
Staffed with certified mechanics, we offer a full range of automotive and repair services. From simple oil changes and flushes to brake and transmission repairs, you can count on the guys to fix your problem properly—the first time. We have the skills and experience to get your vehicle back on the road as quickly and safely as possible.
Our dedicated experts also offer tire sales, repairs and wheel alignments.
Need quality auto repairs at a great price in the Lethbridge area?
At Performance Repair Automotive, we can help you get back on the road in no time! Give our office a call at 403-345-5550 or come down to our shop—located at 1508 18 Avenue in Coaldale—and have a chat with our friendly staff.
Five-star reviews for Performance Repair Automotive
"Went above and beyond. Couldn't recommend more. Affordable, friendly, informative and expedient service. Can not rave about this company more." ~ Shayla
"Fast and friendly service! John Friesen was very professional, he ordered good winter tires for my car with next day service. Highly recommended." ~ Lisa
"Brett is extremely professional and very down to earth. I had a great experience with them doing work on my van and at a very good price. Thanks again guys, I'll definitely be coming back again!" ~ Rob
"Dave is a great guy and always finds the problem no matter how much of a pain it is! He will have my business for a very very long time!" ~Janessa
Click here for more five-star reviews about Performance Repair Automotive.
What kind of services does this Coaldale auto repair shop offer?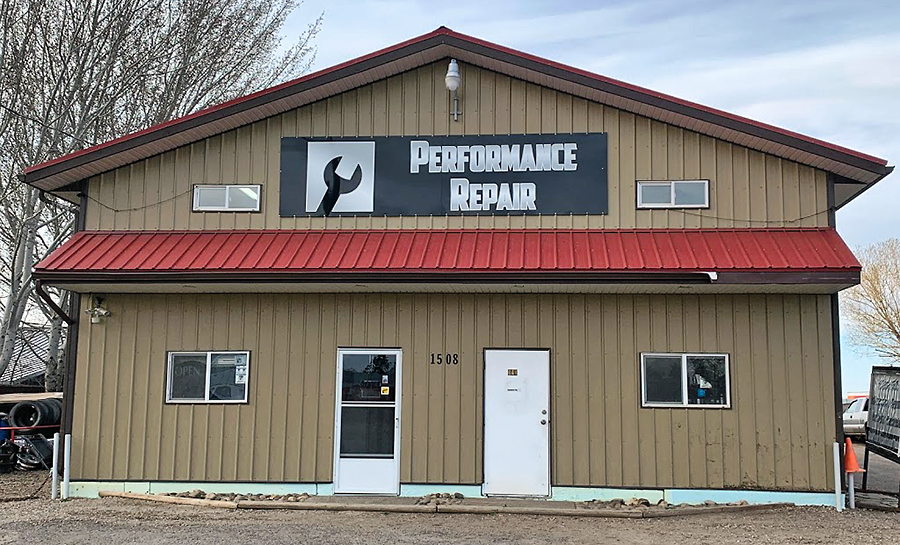 Performance Repair Automotive is proud to offer a full range of garage and mechanic services to vehicle owners, including oil changes, transmission service and coolant flushes. Our skilled and certified technicians have years of experience with general automotive repairs, including steering and brakes, suspensions, fuel systems and complete engine replacements. We do air conditioning repairs and installations. In the near future, we will also be offering out-of-province inspections.
Can I get a quote from this Lethbridge and area auto repair shop before I agree to work on my vehicle?
Absolutely! Any reputable auto repair shop will always provide a quote before doing any work on your vehicle. For your convenience, our Performance Repair Automotive website features a Get Quote button—describe the work needed or the problem you are having, along with your contact details, and we will get back to you right away. Of course, you're always welcome to give us a call at the shop or stop in for a chat.
Do I really need new tires? Performance Repair Automotive in Coaldale offers some tips to help you tell if it's time to replace your tires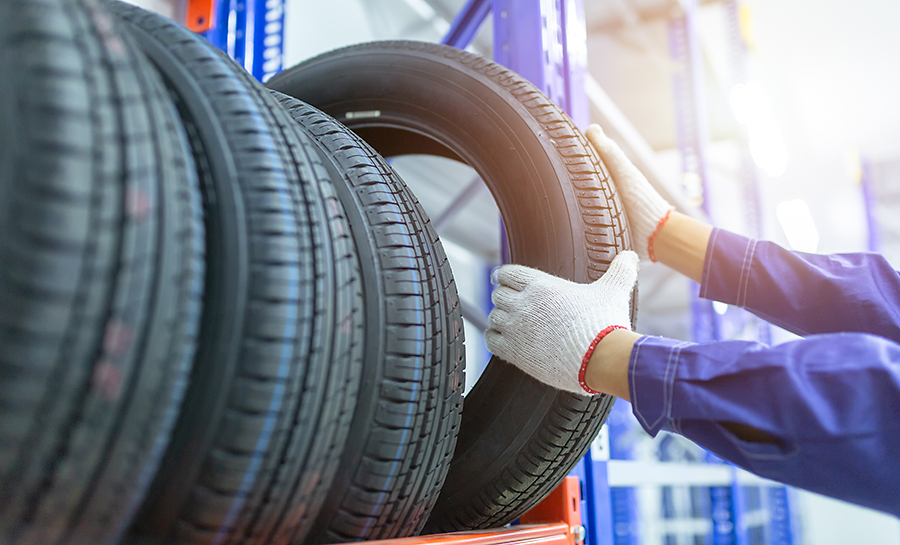 Like it or not, tires on a vehicle eventually have to be replaced. But how do you avoid being fleeced for tires that you don't really need? Lots of tire shops have fast-talking salespeople whose sole job is to upsell you products you don't need. At Performance Repair Automotive in Coaldale, we believe that being informed is your best weapon against being ripped off. Read on for easy tips to consider.
Age. How long have you had your current tires? Most tire manufacturers recommend tire replacement at 6 years or so and no longer than 10 years. All tires have a date stamp on the sidewall that indicates the year and month of manufacture.

Weathering. Tires are obviously exposed to a wide range of elements. Because rubber is a natural material, it will break down over time. Check your tires regularly for fine cracks in the sidewall and between tread blocks.

Bulging. Significant impact with potholes or curbs can sometimes cause a bulge in your tire. This is caused by air getting between the inner liner of the tire and the outer material layers, resulting in an air pocket forming at the weakened area. If this is not dealt with, the bulge could rupture, causing serious damage or potential injury.

Tread depth. The tread of your tires is essential to provide traction on the road. Without suitable tread depth, your tires are a safety hazard. Once your tread reaches 2/32 of an inch, it's definitely time to replace your tires. To measure tread, you can use a tread depth gauge or use this simple coin trick:

Using a nickel, insert the coin with Queen Elizabeth's crown facing down in several different locations in the tire. If you can see the top of the Queen's crown, your tire is below 2/32 of an inch and needs to be replaced.
I can't afford expensive tires—do you offer different price points for me to consider? Answers from this Southern Alberta tire dealer
Definitely. At Performance Repair Automotive, we would never pressure a customer to purchase a product they can't afford. Let us know what you need and together we can explore your options and discuss a price point you can afford and will be happy with.
Products and services offered by Performance Repair Automotive
General automotive repairs
Tire sales, repairs, wheel alignments
Oil changes
Brake repair
Suspension
Steering
Air conditioning
Transmission service
Coolant flush
Fuel systems
Coming soon: Out-of-province inspections
When is Performance Repair Automotive open?
Monday to Friday: 8 a.m. - 5 p.m.
Saturday: 9 a.m. - 1 p.m.
Sunday: Closed
Contact info
Address: 1508 18 Ave, Coaldale, AB
Phone: 403-345-5550

1508 18th Ave Coaldale T1M 1K7