Scenic Drive Landscape Centre in Lethbridge is the city's largest one-stop landscaping company. Whether you're a do-it-yourself person or a professional landscaper, you can find everything you need to complete your next yard design project.
We carry a full line of sand, gravel and stones in all sizes and shapes. It might be a weekend project you're working on, like a child's sandbox or perhaps a redesign of garden beds—whatever the job, Scenic Drive Landscape Centre can help. We also stock an array of decorative concrete products such as patio stones and slabs, natural stone, veneers and bagged masonry materials, including bulk supplies for your large projects.
Are you looking for great yard and garden edging materials? We carry 4x6's & 4x4's in various lengths, including green-treated, brown-treated and cedar.
Looking to transform your garden space with water features such as a pond, waterfall or centrepiece fountain? Our professionals can assist with aquascape designs! Adding a simple feature with the sound of running water can completely change the sound and feel of your garden space into a relaxing, soothing oasis.
Are you planning to design a patio space or build an outdoor fire pit?

At Scenic Drive Landscape Centre, we stock many different styles of pavers, patio stones and slabs. Whether you prefer a rustic look—such as cobblestone—or like an ultra-modern style, we carry a product to suit your preferences. Visit us at 530 9th Avenue N., or give us a call at 587-370-3000.
Scenic Drive Landscape Centre five-star customer reviews
"I'm a local landscaper in Lethbridge and I have been using Scenic Drive Landscaping for about 4 or 5 years now. You can expect nothing but the best from these boys! Top-notch service top-notch products! By far the best prices on landscaping supplies. Very organized and professional company highly recommended!!" ~ Joe
"I will never get my product from anyone else. Prices were great, service was great, employees were great. Most of the products I got were from local sources and the staff were very knowledgeable and helpful with all the questions I had. I definitely suggest getting your landscaping products from Scenic Drive whether you're a landscaping company or just doing work on your own yard." ~ Ben
"The knowledge, the friendliness, and professionalism are just a few words to describe Scenic Drive Landscape Centre. Alan goes over and above twice for me. Highly recommend them."* ~ John
Read more five-star customer reviews about Scenic Drive Landscape Centre here.
Building a driveway or walkway? This Lethbridge landscape company has the concrete and materials you need to do the job.

Building a new driveway or walkway doesn't have to be a hassle. At Scenic Drive Landscape Centre, we supply everything you will need to get the job done right the first time.
From the lumber required to build forms, to steel mesh or rebar for reinforcing your project to bagged and bulk concrete, you can purchase all the needed supplies from us. We offer ready-mix in convenient small loads, and our mini-mixer fits into tight spaces and creates minimal waste for small jobs. Large loads of ready-mix are also available, up to nine cubic metres per truck.
Consult our handy Driveway Cost calculator. Just input your project dimensions, and we can estimate how much sand or gravel, forms, concrete and rebar will be needed to complete the job.
I am interested in aquascaping. Are backyard ponds and water features easy to install or do I need to hire a Lethbridge professional?

Transforming your yard with a water feature is surprisingly easy! At Scenic Drive Landscape Centre, we can help you realize your ideal backyard retreat.
Aquascape products are designed for the do-it-yourselfer and can be purchased in easy-to-install kits. There is a vast array of products to choose from, depending only on your unique vision. From backyard pond kits, pondless waterfall kits, landscape fountain kits, lighting, pumps and filtration systems, our experts can help you set up your own backyard oasis.
I need bulk products like sand, gravel or mulch to complete my Lethbridge project. How do I calculate how much I need?
At Scenic Drive Landscape Centre, all of our bulk products are measured in cubic yards. Products can be picked up, delivered in one-cubic-yard totes or, for larger projects, delivered by truck.
Calculating yardage isn't as intimidating as it seems. All you need is a tape measure and some simple equations.
Figure out the length, width and desired depth of your area in feet. For curved walls or garden beds, use a piece of twine and follow along the curves, then measure the length of the twine.
If your measurements are not in feet, convert them to feet.
Multiply your length, width and depth figures to get an answer in cubic feet.
Divide your cubic feet figure by 27 (the number of cubic feet in a cubic yard) to give you an answer in cubic yards.
Here's an example: let's say you've built a sandbox for your child that measures 6 feet x 7 feet and you'd like to fill it with sand to a depth of six inches.
Multiply 6 x 7 x 0.5 = 21 cubic feet
Divide 21 (amount of cubic feet) x 27 = 0.77 cubic yards
We also have a handy Area/Volume calculator on our website.
Services and products offered:
Full line of sand, gravel and stone - available in bulk delivery and bulk bags
Natural and decorative rock
Paving stones and slabs
Garden and retaining wall blocks
Soil and mulch
Masonry materials - bulk and bagged concrete
Aquascape supplies - ponds, water gardens, fountains, lighting, rain water systems
Landscape ties
Fence posts and boards
Synthetic turf
When is Scenic Drive Landscape Centre open?
Monday to Friday: 8 a.m. - 5 p.m.
Saturday: 9 a.m. - 3 p.m.
Closed Sunday
What payment options does Scenic Drive Landscape Centre accept?
Cash, Interac, Visa, Mastercard, cheque
Contact info
Address: 530 9th Ave N, Lethbridge, AB
Phone: 587-370-3000

530 9th Ave N Lethbridge T1J1E4
530 9th Ave N Lethbridge T1J1E4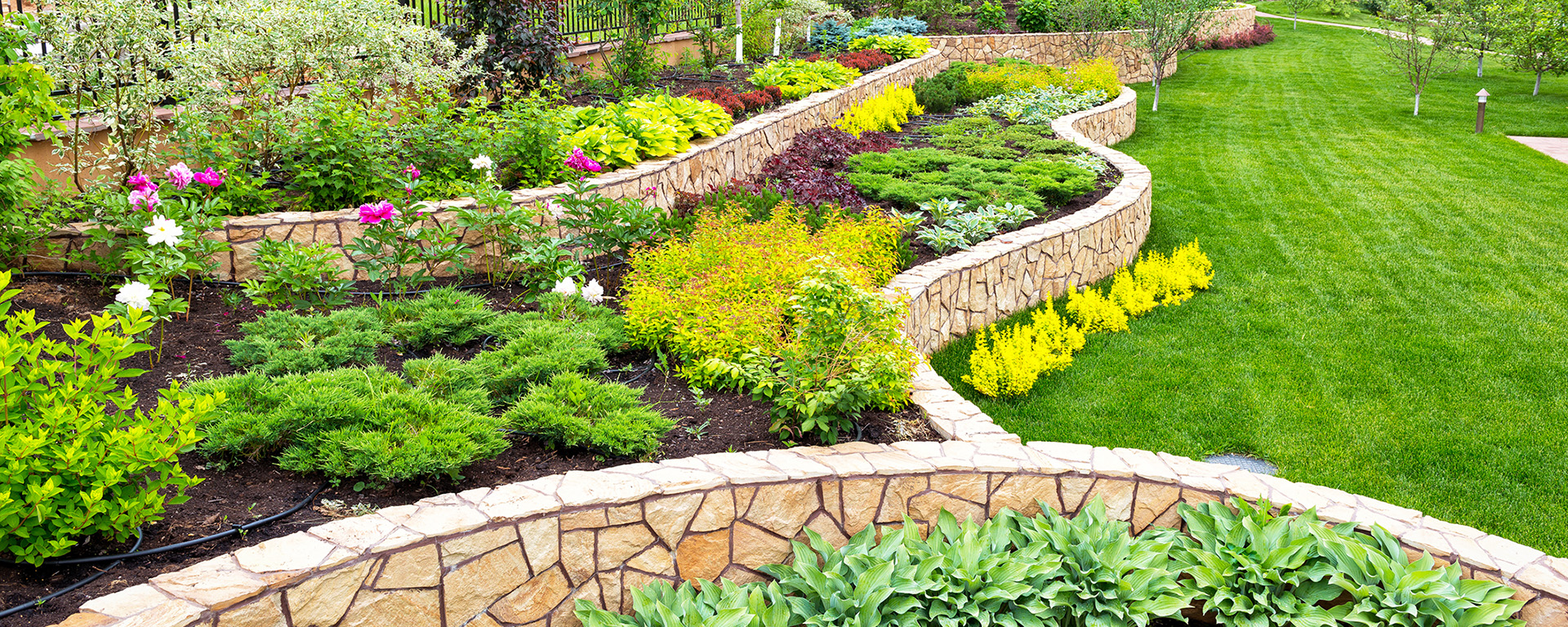 Create a beautiful yard with supplies from Scenic Drive Landscape Centre.