Buy an ATV near Crescent Valley
Looking to buy an all terrain vehicle (ATV) in Crescent Valley? Choose between a quad, quad bike, three-wheeler, four-wheeler, side-by-side or one of the other innovative machines available. ATVs are designed for the enjoyment of outdoor adventures—where will your next journey take you?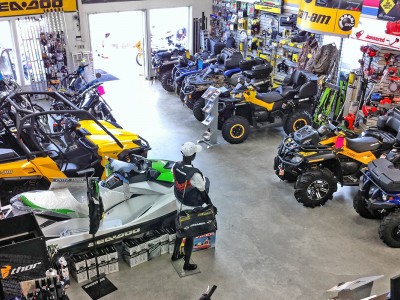 Playmor Power Products Ltd
Shopping for a new ATV? We can get you out on the trails in your dream machine.
Learn More
Find the perfect motorcycle, ATV or snowmobile in Crescent Valley
1045 Playmor Rd Crescent Valley V0G1H0